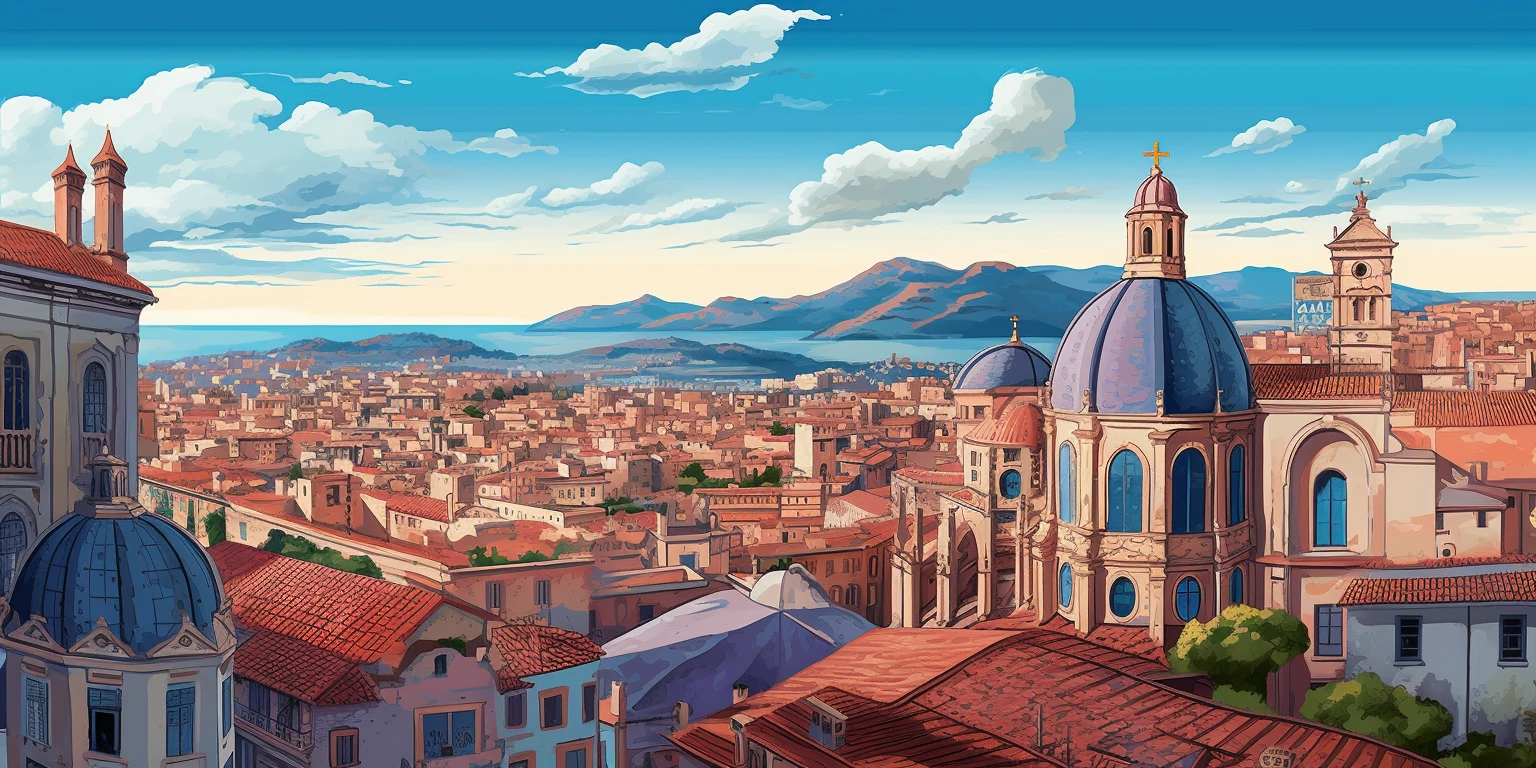 The best 10 cafes in Barcelona, Spain
Welcome to the lively city of Barcelona, where you'll find a café culture that's as vibrant as Gaudí's masterpieces. Step into the first café on our quest for caffeine bliss, and you might just stumble upon a cozy spot with the perfect blend of hipsters and grandmas sipping on espressos. From trendy hideaways to traditional nooks, these top 10 cafés will have you feeling like a local and wondering if it's acceptable to adopt siesta time. Just a warning though, the aroma of freshly brewed coffee might make it impossible to resist challenging a barista to a latte art competition.
Save destination
1. Café de l'Òpera
La Rambla, 74, 08002 Barcelona, Spain
Welcome to Café de l'Òpera, the palatial oasis where you can quench your thirst for both coffee and cultural elegance! Nestled in the heart of Barcelona, this charming café offers a regal ambiance reminiscent of Marie Antoinette's tea parties, minus the guillotine. As you sip your aromatic brew, be prepared to engage in lively discussions with fellow aesthetes, while secretly wondering if you're surrounded by undercover opera singers practicing their scales with each bite of croissant. Step into Café de l'Òpera's utopian world, where history and caffeine collide to create a spectacle worthy of a zany opera plot. With its quaint outdoor terrace, it's the perfect spot to witness the drama and comedy of Barcelona's bustling street life. Just make sure you don't get distracted by the impressive lineup of pastries, or you might find yourself inadvertently starring in your very own slapstick comedy as you trip over a street performer or two. Venturing into this quirky establishment feels like stepping into a time capsule, where the past mingles with the present in a truly unforgettable way. So, bring your sense of humor, a taste for the extraordinary, and embrace the peculiar charm of Café de l'Òpera – a café fit for both Shakespearean soliloquies and lighthearted conversations with flamboyantly mustachioed poets.
Learn more
2. Satan's Coffee Corner
C/ de l'Arc de Sant Ramon del Call, 11, 08002 Barcelona, Spain
When you enter Satan's Coffee Corner in Barcelona, you'll find yourself immersed in a devilishly delicious coffee experience. Located in the heart of the city, this quirky café combines an eclectic interior with a unique menu that'll tempt your taste buds straight to coffee heaven. From the fiery red walls adorned with satanic artwork to the mismatched furniture that looks like it was plucked straight from the underworld thrift store, this place has an atmosphere that's both cozy and wickedly cool.
Learn more
3. Café del Jardí
Plaça de Sant Josep Oriol, 1, 08002 Barcelona, Spain
Nestled amidst the vibrant greenery of Barcelona's gardens, Café del Jardí awaits you with its charming setting and quirky character. As you step into this delightful oasis, prepare to be embraced by the antics of the resident parrots, who may just try to sneak a sip of your espresso. With a whimsical ambiance that effortlessly transports you to a fairy-tale world, this cozy café is the perfect spot to unwind, channel your inner Hemingway, and perhaps even have a chat with a flower or two.
Learn more
4. Federal Café
C/ del Parlament, 39, 08015 Barcelona, Spain
Barcelona's Federal Café, oh where do we even start? Picture a charming little café that's part Aussie cool, part Spanish flair, and all-around delicious. Whether you're craving the perfect brunch or a strong coffee that could wake a hibernating bear, Federal Café will have you jumping out of bed and sprinting down the Barcelona streets faster than you can say, "caffeine addiction." With its laid-back ambiance, friendly staff, and food that could make the pickiest eaters weak at the knees, this place is like a culinary safety net - you can trust it to always catch you when you're in desperate need of mouthwatering sustenance.
Learn more
5. Sésamo
Carrer de Sant Antoni Abat, 52, 08001 Barcelona, Spain
Welcome to Sésamo, the whimsical wonderland of Barcelona! This funky restaurant will sweep you off your feet with its eclectic décor and mouthwatering menu. Prepare to be blown away by a dazzling fusion of flavors, where Spanish tapas dance a sizzling tango with exotic Asian delights. Don't forget to snap some Insta-worthy pics of the vibrant interior and hashtag your way to foodie fame.
Learn more
6. Milk Bar & Bistro
C/ d'en Gignàs, 21, 08002 Barcelona, Spain
Welcome to Milk Bar & Bistro, where you can feast like a champ while pretending to be classy in Barcelona! This trendy eatery will fool you with its hipster vibes and effortlessly cool decor, making you believe you've found the ultimate place for foodie enlightenment. Whether you're sipping on avocado-infused lattes or munching on their "artistic" avocado toast, this place will leave you wondering if Barcelona's obsession with avocados is actually just a citywide conspiracy.
Learn more
7. Café Cometa
C/ del Parlament, 20, 08015 Barcelona, Spain
If you find yourself in Barcelona and in dire need of caffeine, look no further than Café Cometa. This quirky little café will not only satisfy your espresso cravings but also tickle your funny bone. With its retro-inspired decor and delightfully mismatched furniture, you'll feel like you've stepped into a time machine set for "hipsters in the '70s". So grab a cup of their delicious brew, sit back, and let the caffeine fuel your adventurous spirit.
Learn more
8. Cosmo Galería
C/ d'Isaac Newton, 26, 08022 Barcelona, Spain
Welcome to Cosmo Galería, the quirkiest art spot in Barcelona where the walls are undoubtedly the best inanimate comedians I've ever encountered. This eccentric gallery will make you chuckle, with its imaginative collection boasting paintings that seem to throw the occasional wink or nudge one another playfully. Prepare to be amused as you navigate through a labyrinth of laughter-inducing masterpieces, leaving you questioning the delicate line between art and stand-up comedy.
Learn more
9. Brunch & Cake
C/ d'Enric Granados, 19, 08007 Barcelona, Spain
Welcome to Brunch & Cake, the brunch haven that will make you question the existence of breakfast and lunch. Located in the hip neighborhood of Barcelona, this quirky café is renowned for their Instagrammable dishes that will not only satisfy your taste buds but also boost your social media game. Prepare to lose track of time as you indulge in their mouthwatering menu while you ponder the existential question of whether pancakes are truly a breakfast food or a work of art.
Learn more
10. Café Kafka
C/ de la Fusina, 7, 08003 Barcelona, Spain
Welcome to Café Kafka, a whimsical haven tucked away in the vibrant city of Barcelona. This delightful café, much like its namesake, Franz Kafka, boasts an eccentric ambiance that will surely tickle your fancy. As you step inside, prepare yourself for a delightful assault on the senses, with mismatched furniture, captivating artworks, and a breeze of quirkiness that floats in the air.
Learn more
How to get there
Plane
The best way to get to Barcelona by plane is to fly into Barcelona-El Prat Airport, the main international airport in the city, served by many major airlines from all around the world.
Car
The best way to get to Barcelona by car is to drive on the AP-7 toll motorway that runs all along the eastern coast of Spain, passing through cities like Valencia and Alicante before finally reaching Barcelona.
Train
The best way to get to Barcelona by train is to take a Renfe Train from Madrid to Barcelona. The journey takes around two and a half hours and the train station in Barcelona is called Sants Station.
Boat
The best way to get to Barcelona by boat is to take a ferry that runs from several cities along the Mediterranean coast, such as Rome or Palma de Mallorca, to Barcelona Port. There are several companies that provide this service including Grimaldi Lines and Balearia.
Bus
The best way to get to Barcelona by bus is to take a Eurolines coach that runs from major European cities to Estació del Nord Bus Station in Barcelona.